Give each one of you a soul by highlighting your beautiful stories
Skågen … What is it ?
Skågen is specialized in personal and business branding to create tailor-made worlds with and for you, and find the creative solution that will make you more inspiring and competitive.
Giving a soul to each one of you by highlighting your beautiful stories through storytelling is Skågen's mission.
Working with the best subcontractors, Skågen is able to respond to all types of 360° requests..
EXPERTISE : design thinking, brand design, brand strategy, storytelling, brand content, personal branding, creative solutions, typography, live-act DJ, producer-vocalist
CLIENTS : Caran d'Ache, Vilebrequin, Patek Philippe, ILO, WHO, UNDP, UNCDF, The Red Cross, UNHCR, Sophie the girafe, Gaultier Collette agency (Carrefour Bijoux, Devred, Burton of London, Laurastar, Touring Club Suisse, Festival de Conques), Comme une Française, Deep Nature, Bel Air, Montres Jean Berquet, 4807 immobilier, Forever Laser Institut, Annemasse Agglo, Ville d'Annecy, Lagrange, etc.
Skågen … Who is it ?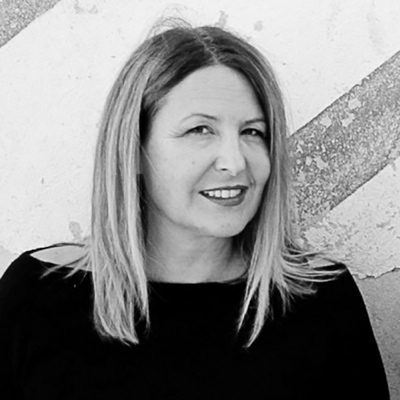 Creating art and design that shines on you
Behind this Scandinavian-sounding name is Anna Masurel, an experienced Artistic Director of Swedish origin.
Trained by her father, who was Creative Director at Havas publicité and founder of the Paprika agency, she honed her skills at Paprika for 22 years as Artistic Director and Co-Owner.
She considers herself as a multi-artist, and has multiple facets: designer, live-act DJ, producer-vocalist, painter, illustrator, photographer… There are no limits to the supports for her creation, only the creativity counts…
Passionate about storytelling and creative thinking, she is very interested in human relationships and strategies to put in place to develop the brand image of companies or people.
So much so that she has developed her own process, in order to identify and develop brand images and made-to-measure content.
Driven by a desire to share her knowledge, Anna Masurel has also turned to teaching Graphic Art at the Aries School, where she loves to transmit her creative experience and skills to her students.
This is the same process that drives her when she's mixing, singing or composing music: infusing emotions to share with others…